About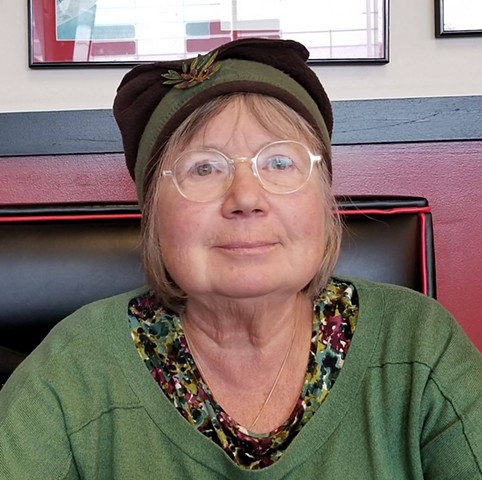 My paintings are like fragments of lost narratives and mistranslated textbooks, scenes left on the cutting room floor, stray snapshots on the sidewalk, random search results, and second-hand memories.
– Paula C. Schiller

As a contemporary oil painter, I think it is my job to experiment with the rules and fiddle with traditional art concepts. I don't have a style, but the term "disrupted realism" fits my approach pretty well. As a result, my paintings tend to be atmospheric, introspective, and unexpected. To me, they don't feel so much "created" as "found." They are like fragments of lost narratives and mistranslated textbooks, scenes left on the cutting room floor, stray snapshots on the sidewalk, random search results, and second-hand memories. This foothold in reality may stem from my work as a photo-journalist and documentary radio producer.
My formal concerns are spatial and color structure within the confines of the rectangle. I enjoy playing with perceptual tensions and sometimes take things to the brink. For instance I concoct compositions that shouldn't be stable, but somehow are. I enjoy the push and pull between foreground and distance, often putting some distinct color or compositional structure that has the effect of unnaturally flattening the picture plane. I mainly stick to complementary color palettes which have sufficient tension and harmony built into them from the start.
I am motivated to paint mainly to see what's going to happen on the canvas and how it's all going to look when I'm finished. I like surprises and every work is an experiment. When I've solved the problem and adding or subtracting more paint won't make a painting better, it's done. The process keeps me going even though it is hard work sometimes.